Production and sale of wooden pallets
We are respected manufacturer of high quality timber pallets in the wooden industry. For production we use coniferous wood, mainly pine trees. All our products are certified by the Wood Technology Institute.
Our offer include:
EURO PALLETS - used type 1 and 2
UNUSUAL PALLETS - created according to customer specifications
INDUSTRIAL PALLETS - new
INDUSTRIAL PALLETS - used
PALLET TOPS
Thanks to our large numer of vehicles our company is able to deliver goods to any place in Poland and the European Union.
Storage throughout the country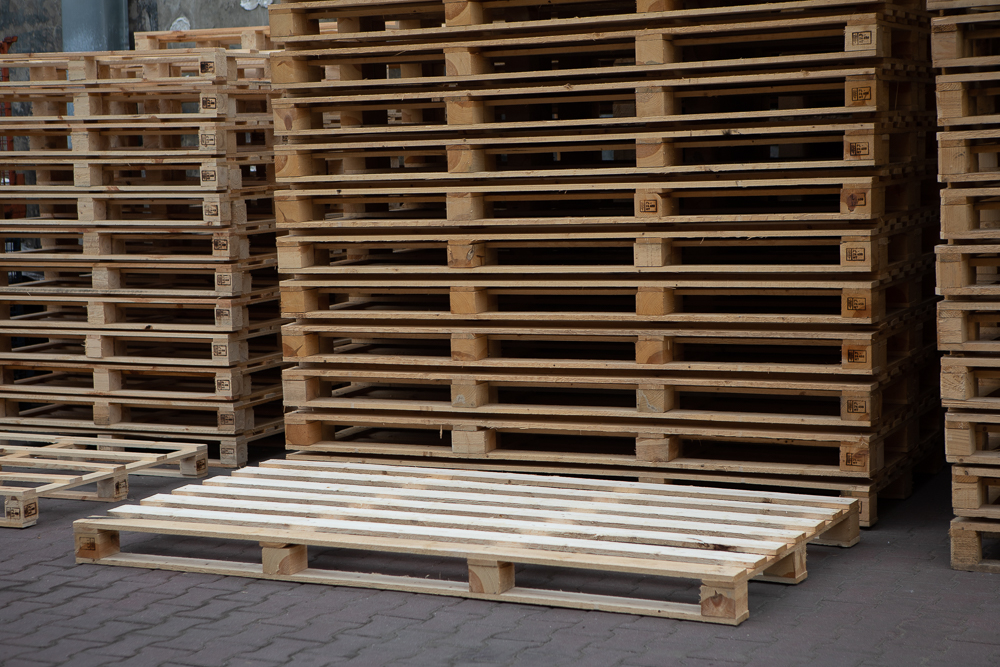 Service for large companies
Many years of experience and continuous development allows us to service both small and large companies.Do you need more pallets? No problem. CONTACT US.
Are you interested in our offer of
wooden pallets
? Write to us by email
biuro@hgv.com.pl
or use the form below. We will respond to any message as soon as possible.